Since Edge's arrival on the scene as New Jersey's Research and Education Network nearly two decades ago, the organization has striven to deliver value to its members. Value has come in many forms ranging from technology products and service offerings to a full calendar of activities and events designed to engage and support the individuals that comprise Edge's rich, varied, and valued community.
According to Dr. Edward V. Chapel, Edge's Sr. Vice President & Chief Operating Officer, "The premier example of our ability to execute on these commitments is the quality and capability of our networking and infrastructure assets." Dr. Chapel elaborated, "High- performing and purpose-built, Edge's network, sold under the EdgeNet brand, is now on its fifth generation design and features a fully redundant, highly available, three-node backbone that can scale and grow with the research, instruction and business needs of our stakeholders." Never an organization to settle on last year's would argue, however, that their
human network eclipses their technical achievements, and it is the organization's ability to engage and support its members through "Communities of Practice – (COPs)" that is the true differentiator for Edge. Dr. Chapel explained, "The evolution of our member communities has been a commensurate and concurrent commitment and investment for the organization. Edge has long understood that tools and technology are of limited value absent the thought leadership and collaboration among the constituents who use them technology – or last month's for that matter, Edge was among the first to add upstream mitigation capabilities to its network architecture in response to the escalating threat of distributed denial of service attacks. To- date, the new level of functionality has successfully averted hundreds of attacks. Most recently, with the addition of a third tier-3 node to the backbone, Edge added international connectivity via sub-sea cabling to Europe and South America. This structure is a carrier class network in every way, with some key differentiators that shouldn't be overlooked. For example, Edge doesn't oversubscribe its capacity, thereby assuring each connected member full use of the circuit they have provisioned. Moreover, the structure is a pure transit, non-blocking, network design that allows unimpeded transit to all end points throughout the infrastructure.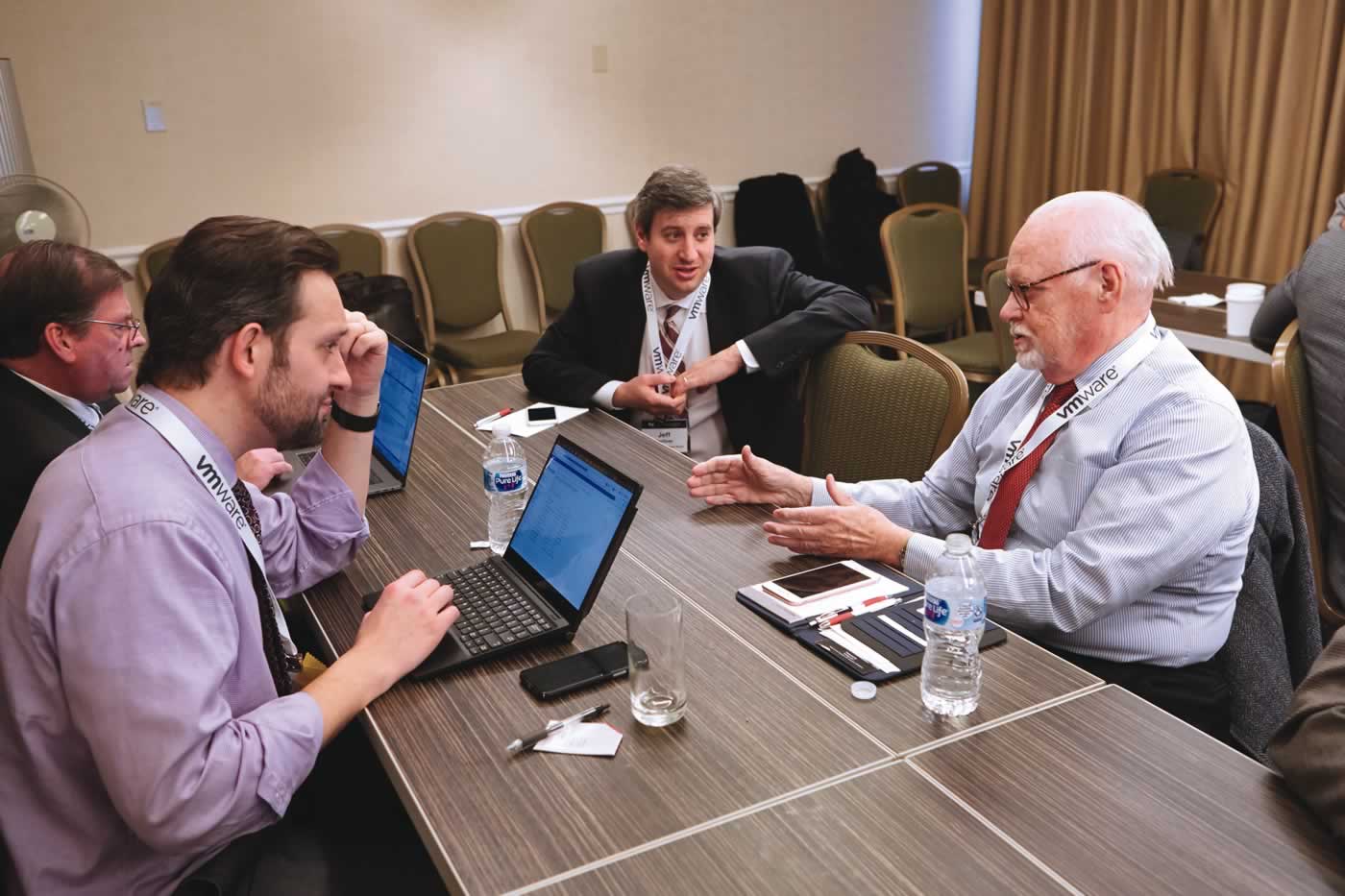 Looking for a Technology Strategy or Solution to Help Your Organization Thrive and Grow? You Might Want to Find a COP! It's safe to say that Edge members recognize and appreciate what the ever-evolving organization has accomplished on the technical solutions front. Many to fully realize their potential as a means to advance the missions, goals and objectives
of their own organizations." Edge embraces the accelerating pace of technological change and innovation and has set in place a mechanism that enables individuals with common domain expertise and interests to gather, share their knowledge and develop strategies to navigate these realities as well as the litany of challenges and the variety of opportunities on the horizon.
The COPs share a commitment to interact regularly. Each COP has both an Ambassador, a Chair and in some cases a Co-Chair. The Ambassador is assigned from within Edge and possesses domain expertise pertinent to that community. Similarly, the Chair and Co-Chair selection is drawn from the Edge community. Chairs are the group leaders and experts in their respective field, volunteering their time to engage with peers, moderate monthly conversations and encourage sharing
of exemplary practices and content of interest. This interplay provides for a depth of perspective whereby Edge staff are able to bring thought leadership to the community and share the breadth of their perspective on topics from the range of their national networks and insight gained from industry partners.
Strength in Numbers
Edge and its membership owe a debt of gratitude to
these communities and their precursors. Without them, it's safe to say that the network design Edge has today would not exist, nor would the organization's digital asset management solutions. Likewise, were it not for the COPs, Edge might be without the many products and services available through their consortium buying service, as well as the many excellent conferences and activities that have helped the membership grow and develop in their professions and specialties.
Dr. Chapel reflected, "Our Communities of Practice have left their imprint on each of the lines of business that make up the Edge portfolio of offerings today. They are the heart and soul of our thriving consortium. When we gather, collaborate and think together, we excel. The definitive characteristic of a consortium is that it allows the membership to accomplish together that which we are unable to do individually. We are, indeed, stronger together."
Guidance, solutions to your technology problems, and opportunities to make your institution thrive and grow are literally at your fingertips. Consider connecting with one of Edge's six COPs today.
There Are Six Edge Communities of Practice (COPs) Operating Today
The NJ-CIO Forum, comprised of CIOs from New Jersey's higher education institutions and lead by co-chairs Brad Morton, Middlesex Community College, and Robert Heinrich, Stockton University, and Edward Chapel, Edge Ambassador.
The Big Data and Analytics COP, which convenes practitioners in the big data and big science arena and lead by Margaret Brennan-Tonetta, Rutgers University and President of the New Jersey Big Data Alliance and Edward Chapel, Edge Ambassador.
The Education and Technology COP, comprised of faculty, education technologists, instructional designers and librarians and lead by Shelley Kurland, County College of Morris, and Garmin Bartle, William Paterson University, and Brynn Deprey, Edge Ambassador.
The Networking COP brings together network engineers under the leadership of Daniel Ginsberg, Montclair State University, and Michael McGuire, Monmouth University, and James Stankiewicz as Edge Ambassador.
The Security COP, which draws from security experts across the membership under the guidance of Demetrios Roubos, Stockton University, and Michael Reekie as Edge Ambassador.
The Service Desk & Customer Support COP, which brings together technical support staff from across our member enterprises and led by Karen Kemp, Montclair State University, and Bruce Tyrrell as Edge Ambassador.