EDGEMARKET PORTAL – OUR COOPERATIVE PRICING SYSTEM
To view all open and previously awarded RFPs, please visit the EdgeMarket Portal.
Visit the EdgeMarket Portal
CONSORTIUM PURCHASING AGREEMENTS
To ease the burden of the procurement process and speed our members' time to implementation and innovation, EdgeMarket enables Edge to deliver consortium purchasing agreements to members. With EdgeMarket, members gain access to current technologies at an affordable price focused on delivering optimum value.
EdgeMarket is at the core of every technology service, product and solution Edge provides to its members in public and private education institutions, state and local government, healthcare providers, and nonprofits. With time and resources stretched, Edge members find value in EdgeMarket because it minimizes the amount of effort required to research, analyze, and procure essential tools through three purchase methods:
EdgeMarket is your solutions and services "easy button," enabling you to quickly and affordably procure directly with Edge and our authorized partners. We invite you to explore our entire Technology Solutions Portfolio to gain an understanding of available product and service offerings, familiarize yourself with our strategic partnerships, and review areas of need for your organization or institution.
To determine which purchase method works best, the following Legend will help guide your way: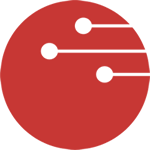 Lead Agency Status – Education Services Corporation
As a state authorized Education Services Corporation, Edge holds Lead Agency status. Under this designation, Edge has issued RFPs and negotiated pricing contracts for strategic partnerships on behalf of our membership, enabling members to obtain products that are in high demand at the most cost-competitive pricing available.
10Zig
Adobe Connect
AlienVault
Amazon Web Services
Blackboard Ally
Cisco Umbrella
Classlink
Comodo
Cyberhat
Cylance
Dyn DNS
F5
ForeScout
Fortium Partners
Google Apps for Education
Google for Education
HYCU
Infoblox
KnowBe4
Marketing and Enrollment Management Services (Blackboard)
Mission Critical Institute for Cybersecurity
Nutanix
Okta
OnSolv (formerly known as SendWordNow)
Optima Global Solutions
Palo Alto
Quality Matters
Ready Education
Salesforce
Secureworks
Splunk
Staff Augmentation
Student Services by Blackboard
Virtual/Fractional CIO Services
Virtual/Fractional CISO Services
VMware via Carahsoft
Zoom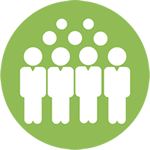 Cooperative Pricing System
Edge holds designation as a Cooperative Pricing System (DCA #269EMCP) as approved by the New Jersey Department of Community Affairs (DCA) in 2018. This designation enables NJEdge to issue RFPs on behalf of the entire public sector community in New Jersey and beyond, in addition to Edge's current membership. Moving forward, all RFPs will be issued via our Cooperative Pricing System status and made accessible to existing members and the wider community.
Anthology
CampusWorks
CBTS
D2L
Jenzabar
Microsoft via SHI
Student Services by Blackboard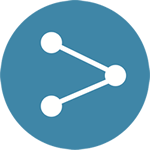 Shared Services Agreement with NJSBA
Edge and the New Jersey School Boards Association (NJSBA),
a federation of the state's local school districts, entered into an agreement to offer advanced technology solutions and services on a shared-service basis to New Jersey's public schools. This agreement delivers greater economies of scale for our entire membership, streamlines the purchasing process for K-12 schools, and serves as the basis for an exciting new K-20 approach to essential technologies within the state.
Classlink
Cisco Umbrella
Cybersecurity Vulnerability Scans
Google Apps for Education
Microsoft via SHI
Student Services by Blackboard (24/7 IT Help Desk)
Technology Assessment Services
Technology Staffing Services
Virtual Chief Information Officer (vCIO) Services
Virtual Chief Information Security Officer (vCISO) Services
VMware