For the first time, the 21st VALE/ACRL-NJ/NJLA CUS Users' Conference was held as a counterpart of EdgeCon's Annual Conference, the region's premier technology gathering. The VALE New Jersey conference brought together over 220 attendees and sponsors for the purpose of strengthening and advancing libraries into the future.
Taking place January 8, 2020, at Ocean Place Resort & Spa in Long Branch, New Jersey, VALE's signature yearly event themed "Inclusive Libraries: Connecting Users in the Digital Age" shared with librarians how to stay current in today's digital age, while finding ways to have common ground and overcome present challenges.
"What I found valuable in attending VALE was the ability to interact with our existing library partners, both informally (at our exhibit), as well as formally in meetings I had set up before the conference. With so many VALE members as library partners of JSTOR, it is also a way for us to give back some of their support by supporting the annual meeting," said Jason Phillips, MBA, MSLS Director, Institutional Participation & Strategic Partnerships at ITHAKA/ Artstor/ Portico.
The 200 librarians attending VALE New Jersey 2020 gained priceless knowledge on the latest technology solutions for understanding the educational and industry demands of the library sector. Attendees also learned about best-in-class industry solutions, technology platforms, products, and services shared by VALE's industry partners, with 19 exhibitors and sponsors in the exhibit hall.
"The interactions I had with members were worthwhile and allowed me to update our partners on new initiatives and answer any questions they may have," Phillips added.
Throughout VALE New Jersey 2020, many of the sessions were targeted towards explanatory ways to connect users in the current digital world. A few examples from the conference were:
Keynote Speaker Jason Schmitt's session on "Uncovering the Profiteers of Academic Publishing"
John Foglia, Christine Attardo, and Caitlin Connelly, from Georgian Court University talked about "Books, Hashtags, QR Codes, OH MY: The Digital Pathway to Libraries of the Future"
Speakers Sharon An of Rowan University and Jianrong Wang of Stockton University shared their insights about "Keeping Current with BCMC in the Digital Age"
Yongming Wang of the College of New Jersey discussed "A Pilot Project of Using Machine Learning and AI at Academic Library"
Ashley Lieman, Samantha Kennedy, and Dan Kipnis from Rowan University explored "Challenges Facing Libraries in New Jersey and the Nation"
Other popular sessions throughout the conference included:
"Linking Librarians: Finding Common Ground" was discussed by Maria Deptula and Bonnie Lafazan, Adriana Mamay of Middlesex County College and Alyssa Valenti of Raritan Valley Community College
"User Experience of Students with Disabilities" taught by Catherine Pontoriero and Gina Zippo-Mazur, both of Ocean County College
"Scientific Research in Popular Sources: Comparing and Contrasting Delivery of Information" shared by Janelle Bitter, Raritan Valley Community College
"A Tale of Two Research Platforms: Partnering and Promoting a Statewide Database while Managing an Institutional Repository!" was taught by Darren Sweeper and Karen Ramsden of Montclair University
"Learning Through Games" was conveyed by Lynee Richel Dokus and Dylan Vetter, both of County College of Morris
Jason Schmitt's session was first to welcome librarians and provided insight on "Uncovering the Profiteers of Academic Publishing." Schmitt, Producer/Director of the film "Paywall: The Business of Scholarship" and Chair of the Communication, Media & Design Department at Clarkson University discussed the need for open access to research and science and its associated inclusive nature for global scientific synergy.
Schmitt also questioned the rationale behind the $25.2 billion a year flowing into for-profit academic publishers, examined the 35-40% profit margin associated with the top academic publisher Elsevier, and identified how the profit margin is often greater than some of the most profitable tech companies like Apple, Facebook, and Google. He highlighted key points from his 150,000 miles of travel interviewing over 75 key leaders in academic scholarship. Schmitt is passionate about open access and how it will help situate the need and benefits of open access to research from a variety of perspectives. A special thank you was given to Rittenhouse Book Distributors, who sponsored this year's conference keynote speaker.
"The VALE membership is a wonderful group of librarians. The January 2020 event was our first VALE conference and meeting everyone was a true pleasure," said Steve Roses, one of the exhibitors and Director of Sales at HeinOnline of William S. Hein & Co., Inc.
During the afternoon, organizational updates were provided by leadership:
NJ State Library – Margaret Nizolek, Chief Deputy State Librarian
ACRL-NJ Chapter / NJLA College and University Section – Cara Berg, President LibraryLinkNJ
LibraryLinkNJ – Juliet Machie, Interim Director
VALE – Kurt Wagner, Executive Committee Chair
Many thanks for attending the 2020 Conference and for supporting the mission and vision of VALE—furthering excellence in learning and research through innovative and collaborative approaches to information resources and services.
"We usually don't attend conferences as sponsors since we are a small company and literally don't have any marketing budget. With the VALE Conference, we did an exception and based on the overwhelmingly positive feedback on our Second Generation ERM tool called ROAM. The feedback made our attendance and sponsorship worth both the trip (we are based in Europe) and the money," said Tejs Grevstad, Co-Founder of ConsortiaManager and ROAM.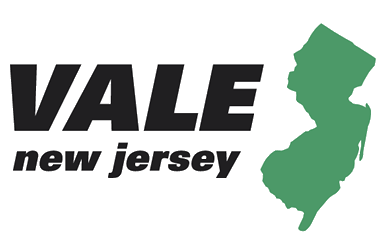 Nineteen sponsors attended VALE New Jersey 2020 one-day event. There were sixteen exhibitors and three advertisers:
Adam Matthew Digital Exhibitor
American Psychological Association
Cambridge University Press
EBSCO
Elsevier Digital Commons
GALE Cengage Exhibitor
HeinOnline Exhibitor
Infobase Exhibitor
ITHAKA / JSTOR
LibraryLinkNJ
New York Times
Oxford University Press
ProQuest
Rittenhouse
ROAM.plus/ ConsortiaManager
SAGE
Taylor & Francis
Third Iron
Wolters Kluwer