By Joshua Gaul, Executive Director, EdgeLearn
Online learning has been thrust to the forefront of the conversation in higher education, with current circumstances necessitating shifts to remote, hybrid, and other online learning models. As institutions work to make the most of the situation with resources currently at their disposal, it's worth taking some time to consider a more strategic approach to online learning. All institutions can benefit from developing instructional and operational methods focused specifically on online learning.
The good news for colleges and universities who are reenvisioning or launching online learning and having a difficult go of it, is that many already have the building blocks for success in place. At Edge, we consider online learning readiness as part of a continuum of capabilities that lead to success. Below, we'll explore three broad categories of online learning readiness, and common characteristics shared by institutions in each category.
Category 1: Novice
Institutions in this category most often recognize how online learning could strengthen their courses and programs as well reach more students, but are wholly unprepared to build and launch a course or program successfully. This is typically due to a lack of resources, such as time, staff, and money.  Sometimes, "Novice" institutions are doubtful that they have stayed ahead of the curve in instructional design and technology expertise.
Characteristics of Online Learning "Novice" Institutions:
Minimal or no presence as an online teaching institution

No learning management system or an inconsistently used one

Lack of institutional dedication to online instruction

Limited or no staff dedicated to instructional design and technology

Lack of technology systems thinking necessary for scalability for online courses and programs
Category 2: Intermediate
Institutions in the "Intermediate" category have most of the pieces they need to succeed in the online learning, but more often than not are missing a 1-3 year strategy to standardize processes and systems to reach the next step of maturity. These institutions may also believe that the discrete tools and parts they have in place would land them in or close to the "Expert" category, but don't realize how essential a unified vision, and course development and evaluation management, is for online learning.
Characteristics of Online Learning "Intermediate" Institutions
Enterprise LMS and related educational technology tools

Scattered staffing across the institution dedicated to instructional design and technology

Elements of IT infrastructure which can operate in support of online learning

Pockets of support across the institution for generating excellent online teaching and learning 

Functional systems in place to achieve success, but lacking strategic management across the institution
Category 3: Expert
"Expert" institutions have it "figured out." Schools in this category can not only provide online learning smoothly and successfully, but can also transform how they achieve that success quickly. These schools understand and document all the processes involved in online learning, program development, and business processes, while eliminating unnecessary obstacles with strategic planning from the top level and proliferating execution across the institution.
Characteristics of Online Learning "Expert" Institutions
Robust IT infrastructure and educational technology system support, including LMS, integrated applications, and student services support

Transparent, connected processes that tie all pieces of the student lifecycle together in a strategic and logical manner

Top level strategic support for online learning initiatives and growth

Repeatable processes to enable continuous improvement and manage changes in courses, programs, and platforms facilitating real results in quality, scalability, and marketability of online courses and programs

Environment of academic innovation that not only encourages faculty to professionally develop, but recognizes and provides them with an intake process for emerging ideas and technologies
"Novice" and "Expert" institutions may seem to have a world of difference between them, but with strategic institutional focus and a dedication to online learning maturity, it's likely the institution will advance its online learning maturity. 
For schools ready to gain a better understanding of where their online learning capabilities lie, and develop more robust online learning courses and programs, Edge can conduct an Online Program Readiness Assessment. Assessment findings can be used to identify areas of improvement and build goals for strategic advancement of online learning across the institution.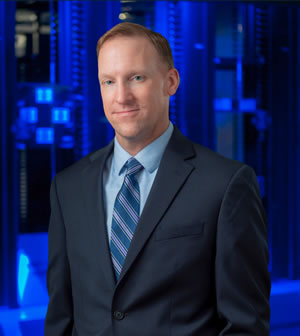 About The Author
Joshua Gaul, Executive Director, EdgeLearn
Joshua is an online learning and digital professional with over 15 years of experience in higher education and instructional technology. He focuses on leading and managing organizational change and implementing learning technology solutions and practices mapping to the academic mission of the institution. His focus on student success, faculty development, and educational research contributes to his expertise in online course development and delivery, supported by the application of industry-tested best practices in online learning, instructional design and IT service management, project management, and digital transformation.