Through an ongoing commitment to meet the unique needs of the diverse communities they serve, Edge continues to further expand with professional services that help fill skill gaps in security, business process re-engineering, project management, and other critical areas. By bringing in a combination of world-class experts and just-in-time support services, Edge aligns themselves with members' needs. "We provide amazing value to our members by using fractional services that give them the support they need, without the costs of a full-time resource or expensive third-party support contract," says Jeremy Livingston, Associate Vice President, Security Solutions Development & Chief Information Security Officer, Edge. "We have recently focused our efforts on Compliance, both with regulatory concerns, as well as programmatic security compliance with standards, such as NIST Cybersecurity Framework and Risk Management Framework."
Edge also provides complimentary assessments of an institution's current-state technology program. By using a diagnostic lens, Edge can help improve overall efficiency and suggest ways to better align with the overall IT strategy of the organization. "Edge's focused assessments allow us to understand an institution's IT environment and make recommendations that can help improve their total cost of ownership (TCO)," shares Gregg Chottiner, Vice President for Technology Advancement & Chief Information Officer, Edge. "We can help an organization adapt to changing technology and efficiently meet student and faculty needs."
Adapting to the "New Normal"
COVID-19 has drastically changed many aspects of life, where numerous industries are faced with the challenge of digitally transforming to keep pace with the "new normal." Particularly in the education community, institutions have to quickly adapt to an increased need for distance learning. "The current pandemic has caused a need for organizations to become well-versed in the key components of online learning," says Christopher R. Markham, Vice President for Information Technology & Economic Advancement, Edge. "Everything from marketing and recruitment to online campus administration and course development—educational institutions must find ways to use technology to help transform those business processes and workflows to ensure online learning is accelerated and mature."
In addition, many schools are trying to develop converged classrooms where students can synchronously stay involved with what is happening on campus and in class, even while attending school remotely. "Several schools are struggling to establish a converged classroom and many faculty members are not developed to use the new technology," says Chottiner. "Edge can recommend effective technology solutions and work with faculty to help get them up to speed on using a digital learning space. Whether an organization seeks an online or hybrid approach, we can help an institution leverage technology to meet changing needs, while delivering the support and experience students demand."
From a security standpoint, the need to remotely monitor and engage security threats has been increasingly evident in the ever-evolving COVID world. "Security threats and attacks have increased dramatically," explains Livingston. "Many staff and faculty members are no longer in the office and protected behind firewalls or Intrusion Prevention Systems (IPS).  Edge provides a fantastic suite of tools and services available to members that allow them to be just as secure working from home as they are on campus, while providing great visibility and remote management for the system administrators."
Engaging the Experts
Edge works closely with member institutions to create highly customized solutions that meet specific, individual goals. Edge's team-based approach allows members to access a wide scope of insight and experience. "One of our key values at Edge is our personnel," says Livingston. "By engaging an entire team, members benefit from that extended experience, without the high costs usually associated with that expertise." Markham adds that the unique perspectives of Edge personnel help diversify the thought leadership available to members, and by working as a team, the total aggregate value increases. "As opposed to just having a process for a statement of work and deliverables, we ensure a portfolio-based approach where we're all working together as a team. Plus, Edge wants to provide equal or greater value ascommerical providers to support our non-profit mission. We are the only organization that I'm aware of that is a subscription-based or managed-service provider (MSP) at a non-profit rate."
Edge can augment an organization's technology team with a variety of resources, including Chief Information Officer (CIO) and Virtual Chief Information Security Officer (vCISO) services, complex project staffing, and assistance with project and business process management. "Edge can help take on a Human Resources function for an organization to reduce the need for hiring," shares Chottiner. Edge CIOs serve as a member of an organization's leadership team ensuring that technology is leveraged efficiently and effectively to support the institution's mission and vision and that all systems are more secure than ever.
"We provide amazing value to our members by using fractional services that give them the support they need, without the costs of a full-time resource or expensive third-party support contract."
JEREMY LIVINGSTON
Associate Vice President, Security Solutions  Development & Chief Information Security Officer, Edge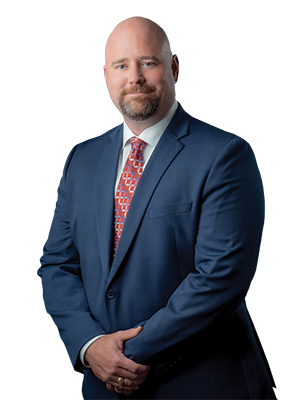 Effectively Managing Risk
Security and compliance are significant concerns for many institutions, especially when determining effective methods for managing risk. With an increasing number of compliance standards now mandated and growing concerns with cybersecurity, Edge's vCISO services help identify and implement viable information security strategies and policies to maintain security effectiveness and adhere to regulation and compliance requirements. "Our vCISO program has been incredibly successful in meeting the needs of our members," says Livingston. "We have an amazing cadre of talented CISOs on tap to provide the needed guidance and leadership with an average of over 20 years of experience as CISOs."
The CISO program engages with multiple members who all use the same resource, but each member only pays for the fraction of the total cost. This risk-based model gives an organization a quantitative value, where they can gauge the organizational risks and work to reduce that to an acceptable level. Livingston says Edge has done the research on competing services and has found they work much differently than Edge. "Member organizations benefit greatly by having someone who has "been there and done that" and can provide real-world security program guidance, Incident Response leadership, and compliance and risk management. Many competitors provide a CISO in name, and then much of the work is done by staff members who are not as experienced. With Edge, our members are given a dedicated resource who will provide unparalled service and guidance, and maintain 100% confidentiality."
Migrating to the Cloud
Many institutions are now implementing strategies that shift from heavy capital expenditures to more affordable operating costs—with cloud migration as a predominant part of these new plans. "Edge has a combination of resources and partners that can perform an assessment of an existing infrastructure and develop a strategy for migrating workloads and applications to the public and private clouds, as well as software as a service (SaaS) solutions." says Chottiner. "There's no one best model for every organization. By performing an assessment, we evaluate objectives, goals, and budget, and help determine what the most effective cloud migration model is for that individual institution." Livingston adds that Edge also provides cloud security services and monitoring as part of the CISO services to help balance information security, risk, and general business challenges.
Markham says experience and methodology are critical components of cloud migration and Edge has a wealth of knowledge to share with members. "Many organizations, especially in the education community, do not know what they need to migrate to the cloud and the journey can be rather daunting. Edge can build a customized cloud strategy that simplifies the entire process every step of the way."
Streamlining Business Processes
EdgePro has introduced affordable and customizable outsourcing solutions for member institutions, and the expansion of these professional services aims to support the evolution of a robust Edge technology solutions portfolio. By using a shared services strategy, professional services are more affordable for members at a fraction of the cost, are available on-demand, and help streamline business processes. "EdgeMarket provides consortium pricing to all the members at significant discounts of what they could get if they individually went to the various resellers around the country," says Chottiner.
Edge professional services include the essential hard and soft skills necessary to perform a variety of complex and expensive technical tasks. Whether an organization needs to navigate cloud migration, create network defenses, or re-engineer business processes, Edge can provide the required expertise and services in a cost-effective manner. Achieving operational efficiency is possible and through Edge's dedicated support and solutions, member organizations can feel confident they have what they need to make any transformation successful.
Looking for the tools and talent to achieve your vision? Visit NJEdge.net/solutions/EdgePro to learn how Edge can help transform your organization.