With an evolving suite of learner-centric technology solutions, EdgeLearn provides member institutions with the tools and platforms they need to create an engaging and dynamic student experience. This unique Edge solution offers products and services that not only help enhance the teaching and learning process in the classroom, but also supports the educational services of the institution. "We offer several best-in-class educational technologies, including a learning management system (LMS), video collaboration via Zoom, and a Digital Asset Management (DAM) solution that can be used in a variety of teaching and learning processes," says Chris Markham, Vice President for Information Technology & Economic Advancement at Edge. 
With the significant impact of COVID-19 on the education community, many institutions have had to adapt to online learning quickly. Through EdgeLearn, members can access instructional design and educational technology support to help create a powerful digital learning environment. "We offer member institutions the expertise and guidance they need to make a seamless transition to online learning," says Josh Gaul, Executive Director, EdgeLearn. "Whether the goal is moving a large amount of face-to-face courses online or an organization needs expertise in program development, online course development, digital learning, instructional design, and technology, we can help create a successful strategy. In addition, Edge provides professional development resources and training through EdgePro to help faculty be successful and understand new technology. Our professional development services include sharing best practices and pitfalls to avoid when designing and facilitating an online course."
Navigating Digital Transformation 
Choosing a technology stack, whether traditional or non-traditional, is an important component of forming the foundation of an online campus or program. "Traditional online learning is an LMS with little synchronous communication between the students," explains Gaul. "Students are self-directed learners with several online quizzes, papers, and threaded discussions. This approach is seen with many hybrid instruction models which have different forms of assessment and evaluation. Non-traditional online learning involves more innovative methodology, finding creative ways to use Zoom, virtual lab software, and academic research network systems. This technology allows a level playing field for all students, where a local student can have the same experience as a distance learner. No matter the technology you choose, the success of an online program is not strictly the tools. The key is the people and the processes that are built to fit all the pieces together."
The services and solutions offered through EdgeLearn aim to help institutions navigate the ins and outs of digital transformation and create a learning environment where everything connects. "Our products and services allow member institutions to adapt to a different style of learning and teaching," says Gaul. "We are being faced with a new reality, with hybrid and fully online classes becoming part of the norm. There are different steps students can take to be successful online learners and ways for faculty to ensure their students have a successful and engaging experience in these online courses. EdgeLearn can help an organization understand these steps to further build confident students and ensure they are receiving a high quality education from their chosen institution."
Customized Technology and Design
Understanding how educational technology tools can work together to support the learning and teaching goals of an organization are essential to every digital transformation strategy. Edge offers instructional design and instructional technology as a service options, both customizable to support the individual teaching and learning goals of an institution. Instructional design as a service involves the creation, conversion, or expansion of online courses and programs that both enhance instruction and learner engagement and collaboration. "An instructional designer understands learning theory and pedagogy and works with faculty developers to design courses, curriculum, and objectives that meet specific assessment requirements for certain courses," explains Gaul. "An instructional or educational technologist understands the learning theory and can apply their expertise to how technology can be used to achieve the outcomes being designed by the instructional designer and the faculty member." 
Gaul says EdgeLearn has expertise in both realms and can help fill in the gaps within an institution, while finding ways for members of both groups to work together to create the best online learning experience for faculty and students. "The delivery of these services is completely tailored to an institution, with built-in flexibility and adaptability. We can customize to the current products already in use that support teaching and learning at a campus or we can select additional products and customize these options to accomplish the institution's goals."
"No matter the technology you choose, the success of an online program is not strictly the tools. The key is the people and the processes that are built to fit all the pieces together."
Josh Gaul
Executive Director,
EdgeLearn, Edge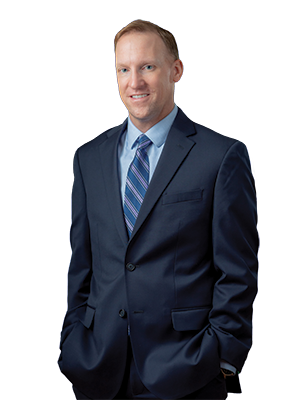 Empowering Faculty Members
For institutions transitioning to online education, ongoing faculty development is essential to providing a long-lasting superior learning experience. "To create an institutional resource for faculty development and academic leadership, faculty members must understand the value of this resource and how ongoing training can help improve your organization and your ability to deliver online instruction," says Gaul. "You also need a framework of understanding based upon your academic strategic goals and the resources faculty members need to ensure online instruction meets all the academic requirements."
A faculty development framework doesn't necessarily have to be a standalone division within the institution. Rather, this resource can serve as a place where instructional designers, faculty, and IT professionals work together to build a storefront that provides the channels for faculty to get necessary resources. "This framework is a way for faculty to feel confident and comfortable about teaching online and offers access to the support they need to deliver quality instruction to online students," says Gaul. "Edge can help create a framework that includes a series of workshops and training resources that help faculty better understand the pedagogy behind digital learning."
Through ongoing conversations with member institutions, including Georgian Court University (GCU), New Jersey City University (NJCU), Rowan University, and William Jewel College, Edge gains valuable insights that further enhance the technology products and instructional design services of EdgeLearn. "We want to ensure educational technologists, instructional designers, technology support personnel, and faculty members have the tools and platforms they need to succeed," says Markham. "Edge is continually finding new ways to help organizations accelerate the development of a unified online campus, improve instructional design and technology, and effectively enrich the teaching-learning process."
Looking to create a personalized and powerful online learning experience? Visit NJEdge.net/solutions/edgelearn to explore EdgeLearn's innovative solutions and partnerships.