Brad Morton never set out to become a chief information officer (CIO), but the role is one he loves. The current Vice President of Information Technology at Passaic County Community College (PCCC), Morton is passionate about devising creative solutions to challenges, while further advancing his own knowledge and skills.
Morton's career path has taken numerous turns throughout the years, holding several roles in the private sector before he segued to higher education and became the Chief Technology Officer at College of Saint Elizabeth from 2003-2014, Executive Director of Information Technology at Middlesex County College from 2014-2019, and joined PCCC's administrative team in November 2019.
"Many of my peers have walked a variety of different paths to arrive in their current positions, so I can't say whether my career journey qualifies as traditional. Some came from the private sector and some were home-grown in higher education. Others worked in one of the many disciplines of IT or entered the field from outside of IT entirely. As the role of CIO changes, I think we'll find the backgrounds of CIOs diversifying even further," Morton said.
Morton's Role at PCCC
Morton is working hard to fill the big shoes left by Bob Mondelli, who invested over 40 years at PCCC. "Bob assembled a wonderful team, and together they advanced technology services immeasurably. The attraction of joining PCCC was the opportunity to build on the foundation created by Bob and take technology to a new level," said Morton, who is responsible for all information technology and related operations at PCCC.
A major goal of Morton is to advance the College's mission, while improving technology and data governance to better support operations and student outcomes. He splits his time into two main areas of focus, first partnering with all PCCC leaders to develop strategies and solutions to meet the needs of the college, and the second, to ensure all technology operations, systems, and products are well-governed. "We want to align everything we do with the needs of the College, being in a state of periodic assessment and improvement," he said. By conducting a comprehensive technology assessment to each division, Morton identifies their priorities and technology needs and looks for immediate opportunities to deliver value. This knowledge allows leaders to prepare and help inform decision-making during initial planning stages.
"We all have those low-cost or low-effort initiatives that are easier to spot with a fresh set of eyes. I want to check some of those off the list in the first six months," Morton added. One of those ongoing initiatives is identifying and reducing risk, as well as strengthening several Information Technology Infrastructure Library (ITIL) practices and beginning several security-related projects.
Technology Supports the Mission and Vision of the Institution
PCCC has a strong focus and wealth of leadership experience in outcomes assessment and management of academic programs, which also carries over into administrative assessment. This information influences where, when, and how technology is employed to support the mission and vision of the institution. "Since joining PCCC, I have witnessed teams seeking to improve academic programs and administrative services, and they are eager to leverage technology to meet their goals," Morton shared. "PCCC is an environment where innovation is welcome and encouraged."
"Technology provides opportunities to improve communication with students, gain insights on student academic progress from myriad data points, make better decisions, and simplify student access to services and instruction."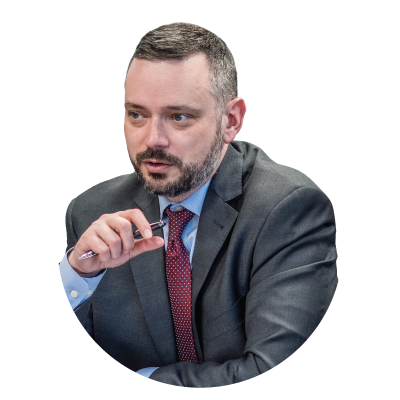 Digital transformation and innovation in higher education has been greatly influenced by college students and their high expectations. This level of expectation is why PCCC adds students to their committees, provides surveys, and gathers information from numerous other sources to help guide the College's technology planning and investments. "We listen to our students," Morton said. "We also have a President, Board of Trustees, and officials in Passaic County, who see the value of technology and provide tangible support for technology infrastructure and initiatives."
PCCC believes technology plays a key supporting role in achieving student success. While not a substitute for good strategy and process, Morton said technology certainly increases the effectiveness of those qualities. From an enterprise perspective, technology solutions also need to be selected and implemented as part of a broader enterprise architecture and plan. Following this practice helps ensure good stewardship of resources, a reduction of siloed data, and creates a more nimble organization. "Technology, provides opportunities to improve communication with students, gain insights on student academic progress from myriad data points, make better decisions, and simplify student access to services and instruction," Morton explained.
Technology has also heavily influenced how colleges communicate with students and how college administrations make decisions. Through technology, higher education gains access to a wealth of data where officials then have to wrestle into useful information. "This material helps us make informed decisions. For example, data may influence how we spend our admission recruitment dollars or proactively identify an at-risk student in need of additional academic support," Morton explained.
Another way technology has opened many doors is in how this powerful resource allows professors and staff the ability to communicate with students. Online instruction, chat bots providing 24/7 access to a variety of services and information, text alerts, and personalized content have changed the way colleges and universities reach their students. "Many students care deeply about their technology experience at an institution, and it may even affect their decision to attend," Morton said. "This is especially true for four-year institutions with residence halls."
Balancing Resources Amongst Constraints
Academic institutions are looking for considerable return on their investments in what they spend on technology tools and resources. PCCC follows the Middle States Commission on Higher Education in regards to standards on planning and aligning their investments. "From what I have seen to date, Passaic has done a commendable job in balancing resources with constraints," Morton said.
Two important questions Morton uses asks when considering technology initiatives are:
What business or academic value will we see by investing in this IT initiative?
How will this initiative improve the student experience or remove barriers to their success?
Morton said this approach helps measure the value versus the investment. "For example, high-value, low-cost initiatives that best align with the goals of the institution will probably float to the surface," he added.
PCCC also considers the Passaic technology community when making decisions. Their vision through the years has played a transformative role, especially in how to prepare skilled employees for the workforce, ready to accept challenges and bring value to their organizations. PCCC's role is to always provide access to learning opportunities for their diverse student body. "We want them to be ready to fill these positions, grow in their own technology journeys, and become future mentors to new generations of our students," Morton said.
Besides providing leadership at PCCC, Morton is on the Edge Board of Trustees. This position on the Board has highlighted to Morton how Edge is serious about delivering tangible value to their members. "I am consistently impressed by the initiatives Edge executes based on needs voiced by member institutions and from their own observations," he said. "The organization is changing rapidly, but sensibly. Edge seems to be increasingly nimble in the higher education environment."
View Article in View From the Edge Magazine