Award-winning Futurist & Innovation Strategist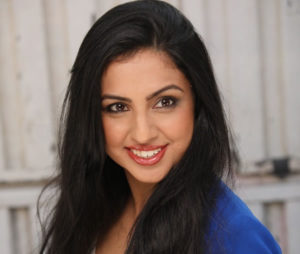 Shivvy Jervis
Award-winning Futurist & Innovation Strategist
Voted one of Europe's most trailblazing women in digital, Shivvy Jervis is a multi-award winning Futurist, Innovation Strategist and broadcaster.
Shivvy has been cited as 'having the remarkable capacity to separate the relevant from mere buzz' (TED Global), 'a thought leader beyond compare' (World Economic Forum) and 'an extraordinary communicator and true expert' (Britain's former Digital Minister).
Shivvy helps business, government and citizens discover and make sense of the most powerful innovation that will transform our realities. Her work has seen her recognised for over 22 accolades, including a national Outstanding Achiever award, public Woman of the Year nomination and a Britain's Asian Women of Achievement award.
Shivvy has strong broadcasting credentials - as a former business journalist she not only covers the hot-button topics of today, but predicts what will make headlines in the future. She is currently presenting brand new series Next Tech Insider and is the former creator of the long-running Digital Futures and The Trailblazers series' which attracted a 12 million+ global viewership. It was backed by the world's third largest telco, for whom Shivvy also served as Head of Digital for many years.
As a respected industry advisor, she is called on by organizations to make sense of the dizzying influx of new digital advances and help forecast what to expect next… and consequently how to prepare.
Shivvy Jervis sets out what needs to be on our radar now in order to effectively navigate our collective future, and is currently authoring an ambitious book on the same. As part of her book research, she is scouring the globe for the most powerful advances and people shaping the next decade, talking to innovation labs big and small, bantering with big-name pioneers and hunting down undiscovered founders.