Zoom Video in Education Lab
September 14, 2018 from 10:00 am

-

2:30 pm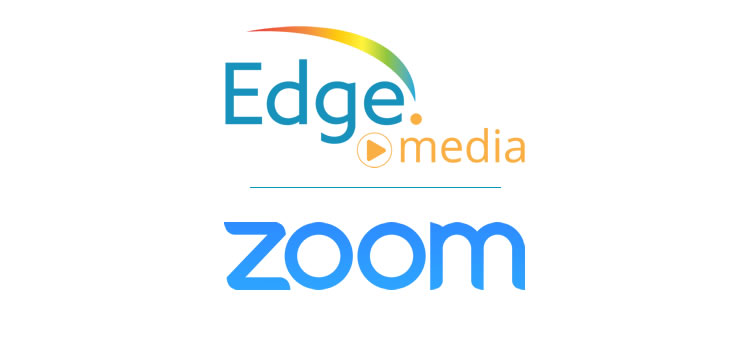 Join NJEdge and Zoom collaboration experts to learn how you can use video collaboration solutions to enhance your campus experience. A well designed video solution can add value to online or premise-based courses, research, virtual office hours, and more.
You'll hear not only from Zoom and NJEdge, but from your peers at the University of Notre Dame and Cal State Northridge as they join us via Zoom video to share success stories of how the use of video has improved their educational enterprise.
Agenda:
10:00 a.m. – 10:30 a.m.
Registration, Coffee, and Networking
10:30 a.m. – 10:45 a.m.
Welcome Address – Candy Fleming, CIO, Montclair St. and Harry Moseley, CIO, Zoom
10:45 a.m. – 12:15 p.m.
Demos and Discussion – Zoom experts will review the platform and it's applications in education. Use cases will include video as an instructional tool, extending the classroom beyond the traditional four walls, using video for institutional service delivery, and more.
Then, you'll hear from Ernie Perez, Director of Instructional Technology at CSU Northridge, and Paul Drake, Product Manager from Notre Dame. They'll detail their experiences with Zoom in practice, and answer questions from NJEdge members.
12:15 p.m. – 1:00 p.m.
Lunch and Networking
1:00 p.m. – 1:30 p.m.
Video Support and Enablement – Learn how the Zoom customer success team works with your institution to ensure smooth onboarding, roll-out, and effective use of video.
1:30 p.m. – 2:00 p.m.
Vision and Innovation – Learn about the Zoom roadmap and how they plan to continue to develop new features and work closely with the academic community.
2:00 p.m. – 2:30 p.m.
Hands-On Tour – See "Zoom Rooms" in action with live demo kits available to set up and test Zoom's features for yourself on-site.
Location & Parking:
Montclair State University
University Hall, Room 1120
1 Normal Ave.
Montclair, NJ 07043
Attendees should park in the Red Hawk parking deck. Signage on campus roads will point you in the right direction. Once you've parked, exit the deck from the 5th floor and walk towards the North Campus, following the sidewalk towards University Hall (look for the tall building with a large clock).
Directions and interactive campus map: https://www.montclair.edu/about-montclair/directions/
Registration: