Women Leaders in Technology Professional Network
June 25, 2019 from 5:00 pm

-

8:00 pm
DISCRIMINATING SYSTEMS: Examining the Social Implications of AI
Join us for a fun night of learning, networking, eating and drinking! You'll walk away with more knowledge and new connections gained over a good meal!
Summary
Artificial Intelligence (AI) is applied to many areas of human life – across major verticals such as education, health care, and government– influencing significant decisions that will impact us. At its best, AI can be used to augment human judgment and reduce both conscious and unconscious biases. However, training data, algorithms, and other design choices that shape AI systems may reflect and amplify existing cultural prejudices and inequalities.
This symposium will highlight:
The growing role AI systems have in shaping our lives and access to power and resources
How these systems are constructed and experienced differently by members of society
Recommendations for Addressing Bias and Discrimination in AI Systems
Speaker & Facilitator
Dr. Sarah Myers West
Postdoctoral Researcher, AI Now Institute, New York University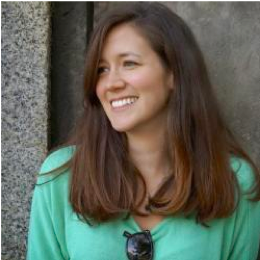 Sarah Myers West is a postdoctoral researcher at the AI Now Institute and an affiliate researcher at the Berkman-Klein Center for Internet and Society. Her research centers on the critical study of technology and culture, with an emphasis on historical and ethnographic methods.
She is currently working on a project that addresses the politics of diversity and inclusion in technological communities by exploring the nexus of artificial intelligence, gender, and intersectionality. She received her doctoral degree from the Annenberg School for Communication and Journalism at the University of Southern California in 2018, where her dissertation examined the cultural history and politics of encryption technologies from the 1960s to the present day. Her work is published in academic journals such as New Media & Society, Policy & Internet, Business and Society and the Internet Policy Review.
Agenda
5:00pm – 6:00pm Registration, Networking, Cocktails
6:00pm – 6:45pm Dinner
6:45pm – 8:00pm Speaker
Who Should Attend?
Anyone interested in learning more about the social implications of AI
All genders are welcome!
Registration
Cocktails and Dinner Included!  Cost: $40
Register TODAY!
Register