Teaching with Technology Showcase: Excellence in Action
February 22, 2019 from 9:00 am

-

3:00 pm
The Teaching with Technology Showcase will provide opportunities for sharing best practices in Educational Technology among professionals from K-12, libraries, community colleges, and baccalaureate, masters, and doctoral degree granting institutions. Join your peers and presenters from throughout the region as they:
Demonstrate effective approaches for integrating technology into teaching and learning
Share strategies for collaboration among all levels and departments in education
Highlight how instructors and libraries can work together to promote digital literacy for students
& more!!!
Register TODAY!
Breakfast and Lunch Included!
Cost: $50
Register
Keynote: "I'm Much More Interesting Online": Online Identities and Virtual Communities
Laura B. Zieger, ED.D., Professor and Chairperson Educational Technology Department New Jersey City University
With the explosion of technology-enabled communities of practice, our work, leisure and learning have all intertwined. Looking at the interplay between communities and networks and our personal lives has never been more critical. Join me in a journey of discovery about online learning communities with insight into how to improve your social and digital identity.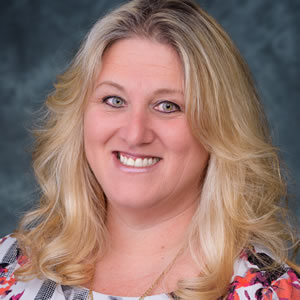 Agenda & Breakout Sessions:
9:00 a.m. – Registration & Continental Breakfast (Student Center, Ballroom C )
9:15 a.m. – Welcome & William Paterson President's Remarks (Student Center, Ballroom C )
9:50 a.m. – Breakout 1

Resiliency in Action: Incorporating Technology into Academic Success
Lynne Orr, Assistant Director, William Paterson University
Room: University Hall, Room 203

A Blackboard organizational shell for first year students' academic success will be presented, covering topics of: Resiliency, Time Management, Stress Management, Study Skills, and Test Taking Strategies.  A program evaluation was conducted in which the results will be shared. The College of Education Resiliency Project will be outlined and described to the workshop attendees.  The development and creation of the five modules will be explained. The project was accessed through Blackboard as an organizational shell.  The results from the program evaluation completed on the project will also be discussed.  The strengths, weaknesses, and areas for improvement will be examined.

Innovation & Design:  MakerSpace Implementations
Dr. Rebecca W. Kreider, MakerSpace Teacher, Mount Olive School District
Riad Twal, Senior Instructional Designer, Seton Hall University
Room: University Hall Room 204

This session will provide an overview of a K-12 and a collegiate level Maker Space.  The Mount Olive Middle School will provide details on flexible room design, descriptions of classes offered, tools and equipment review such as Rokenbok, TeacherGeek, and MakerBot Replicators, followed by lessons learned.  Topics include Innovation & Design, 3D Printing, Digital Storyboarding, Podcasting, Engineering Design Process/Design Thinking, Collaboration, Communication, Critical Thinking combined with science concepts such as circuits, structures, and hydraulics. Seton Hall will follow with an overview of their updated MakerSpace and current offerings.  Within the framework of expanding both Technological Literacy and Creativity, Space 154 has offered multiple workshops each semester on topics including Rapid Prototyping and 3D Printing, exploring a variety of devices connected to The Internet of Things, Building a Home Theater PC from a Raspberry Pi, creating Holographic Selfies, and constructing a Retro Gaming Console based on a Raspberry Pi.  Links to resources will be provided.

10:35 a.m. – Breakout 2

Effective use of teaching technologies for academic success
Maria Deptula: Library Director, Berkeley College
Room: University Hall, Room 113

Face-to-face and online learning environments are bound with many restrictions that need to be overcome by students as well as instructors. In this session, experienced teaching librarians will discussed how they design activities, and implement available features in several low cost technologies to increase student engagement and academic success. This session will introduce three educational products that can be applied to K-12 as well as to academic settings. The products incorporate interactive presentations, collaborative activities and formative assessment, which result in holding students' attention while instructing them on academic research. These educational tools which can be accessed on desktops, tablets and mobile devices, enable faculty to monitor students' activities, collect the data, and visualize the results instantly allowing instant feedback. The tools introduced – Nearpod, Padlet and Socrative – offer basic and Pro subscription options.

Robots-Inspiration, Innovation & Creativity In A "Future Driven" Classroom
Carol Munn, Technology Teacher, Eisenhower School
Room: University Hall, Room 203

Spark student imagination. Discover the power of robots stirring up energy, imagination, and innovative thinking in the classroom. Not a coder? Not an engineer? No problem. Robots are fun, engaging and provide opportunities to develop innovative thinking and problem-solving skills! Experience hands-on activities which encourage and foster 21st-century skills in a future driven classroom. Robots provide exposure to STEM activities, computational fluency, problem-based learning and tap into student creativity. This framework is a unique and engaging methodology of expressing freshness and innovation by differentiating instruction with revolutionary learning experiences focusing on the implementation of a robotics education program that will not only be driven by hands-on activities but also instill the notion of imagination through innovative projects. Engineering and coding concepts with robots create an atmosphere in which students learn abstract mathematics and science concepts. By the end of this session, attendees will leave with proven classroom robotics lessons and feel more confident and excited to bring hands-on robotics along with coding and convert their classroom into a future-ready classroom.

Introduce faculty to converting courses to open educational resources
Robert Harris, Asst. Dir., Center for Teaching with Technology, William Paterson University
Room: University Hall, Room 204

This session will start with a review of the need for open educational resources and continue on to an introduction to the process of course conversion. The first topic will comprise an introduction to Creative Commons licenses and a discussion of their importance to the practice of employing OER content. Next we'll look at some of the repositories OER resources and will discuss the variety on materials, from textbooks to lesson plans, learning objects, multimedia and more. Finally we'll practice adopting and adapting resources as one would in a course setting. In the end faculty will be able to defend the use of open educational resources, discuss the usefulness of the creative Commons licenses to the process, and employ an OER resource with confidence.

11:20 a.m. – Breakout 3
12:30 p.m. – Lunch & Keynote
1:30 p.m. – Lightning Round Presentations
2:00 p.m. – Presentation by John Shannon and Susan O'Sullivan-Gavin: The Future Is Here: Digital Transformation
Additional sessions will be added as they are approved.