Introduction to D2L Brightspace LMS and EDGE Partnership
July 23, 2020 from 1:00 pm

-

2:00 pm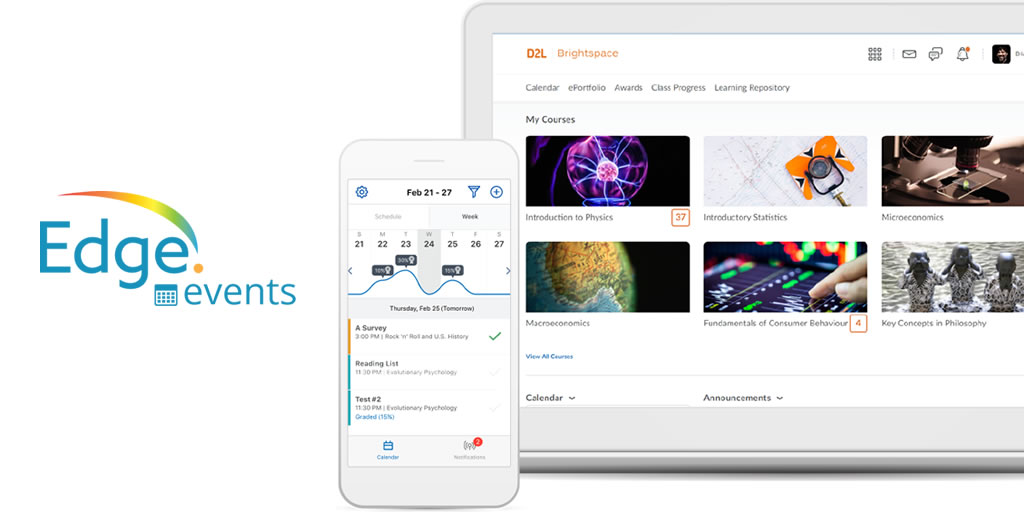 EDGE recently conducted a RFP process to identify and partner with a Learning Management System to serve the EDGE community. D2L Brightspace LMS was selected through this process. Learn more about how you may leverage this partnership for both credit and non-credit programs at your institution. Dallas Hayes from Delaware Technical Community College (D2L customer) will also speak to their evaluation process, and why the college made the decision to select D2L's Brightspace LMS. D2L will provide an update on recent investments and a demonstration of Brightspace LMS.
Dan Ganesh, Director Higher Education Solutions, D2L
Dan has been with D2L for over 16 years and worked with many higher ed institutions across North America. He's currently responsible for looking after NJ, PA and Mid-Atlantic US for D2L. His experience also spans across tradition credit programs and non-credit, workforce development, CBE, and alternative learning. Dan started at D2L as a trainer for faculty and administrators and he maintains an in-depth understanding of D2L's Brightspace LMS.
Greg Sixt Account Executive Higher Education, D2L
Greg has been with D2L for over 3 years and works with higher ed institutions across the Mid-Atlantic and New England Regions of the U.S. His work includes helping institutions strategically plan the launch/ growth of online learning programs, showcase the use of different pedagogical models in Brightspace, and support faculty and administrators in their use of the LMS.
Joanna Niewiadomska, Solution Engineer, D2L
Joanna works very close with clients to uncover challenges and looks for creative ways to solve them with educational technology. She has been a Solution Engineer at D2L for over 4 years, and enjoys working with customers and prospective customers.
Dallas Hayes, LMS Admin, Sr. Instructional Designer, Instructor, Delaware Technical Community College
Dallas has been with Delaware Technical Community College (DTCC) for nearly 20 years. He held multiple roles, Instructional Designer, LMS Administrator and Instructor. Dallas was also a committee member responsible for evaluating LMS options. He is passionate about educational technology and how it can be applied to improve student success. He also enjoys building and creative at heart.