Women Leaders in Technology Professional Network
April 16, 2019 from 5:00 pm

-

8:00 pm
Beyond Implicit Bias: Individuals and Institutions
Join us for a fun night of learning, networking, eating and drinking! You'll walk away with more knowledge and new connections gained over a good meal!
Speaker & Facilitator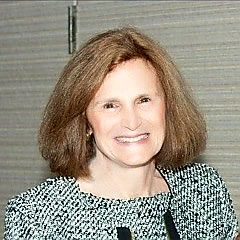 Patti Ippoliti, MBA, Ph.D.
President, PI Associates, LLC, Assistant Professor, Rutgers Business School
Agenda
5 p. m. – 6:15 p. m.  Registration, networking, cocktails
6:15 p.m. – 6:45 p.m.   Dinner
6:45 p.m. – 8 p.m.   Speaker & dessert
Diversity of thought is crucial in coming up with the right solutions to business challenges, customer success and creative thinking in tech; however, women are underrepresented in this industry.  According to a 2017 National Center for Women & Information Technology report, only 26% of tech roles in the U.S. were held by women, while the percentage of women CIOs (Chief Information Officers) at Fortune 500 companies was just 17%.  Many of the most persistent obstacles to achieving gender parity in tech are related to unconscious bias. Everyone has unconscious biases, inherent ideas and impressions about certain groups leading to unfounded conclusions about people in those groups.  Come learn how to overcome personal and institutional implicit biases that can keep organizations from realizing their full potential.
This symposium will highlight:
The social science behind implicit bias.
The definition of implicit bias and examples of how it affects our personal and professional lives as well as the success of organizations.
The circumstances under which you are more likely to be predisposed to implicit bias in your decision making as well as ways to combat such tendencies.
Who should attend?
Anyone interested in learning more about unconscious bias
All genders are welcome!
Register
Cocktails and Dinner Included!  Cost: $25
Register Now