Annual Teaching with Technology Showcase: Excellence in Action
April 24, 2020 from 9:00 am

-

3:00 pm

Virtual Teaching with Technology Showcase: Excellence in Action to highlight AR, VR, OER, classroom multimedia, and faculty adoption techniques
One of the major impacts of COVID-19 is the disruption of the current in-person delivery and learning in a formal classroom environment. The Teaching with Technology Showcase will provide opportunities for sharing best practices in Educational Technology among professionals from K-12, libraries, community colleges, and baccalaureate, masters, and doctoral degree granting institutions. Join your peers and presenters from throughout the region.
We are excited to pilot a new tool, Run the World, to move the Annual Teaching with Tech Showcase: Excellence in Action online. We are elated to use this new technology which will take the showcase beyond just a "second-screen" experience. The event will be just  like an in-person conference with interesting speakers, opportunity to network with like-minded people and a chance to see great content and gain new knowledge.
The Teaching with Technology Showcase offers you an opportunity to preview an exciting new intuitive tool which has the functionality of a social network. You will be able to:
Fully engage with presenters and other attendees
Experience participant-to-participant interaction
Register TODAY!
Cost: $50
Register
Keynote & General Sessions
Keynote and General Session Presentation by co authors of Metaliterate Learning for the Post-Truth World,  Empire State College Professor of Arts and Media Thomas P. Mackey, Ph.D. and University of Albany Distinguished Librarian Trudi Jacobson, MLS.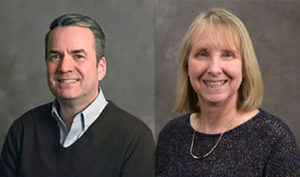 Agenda & Breakout Sessions:
Register